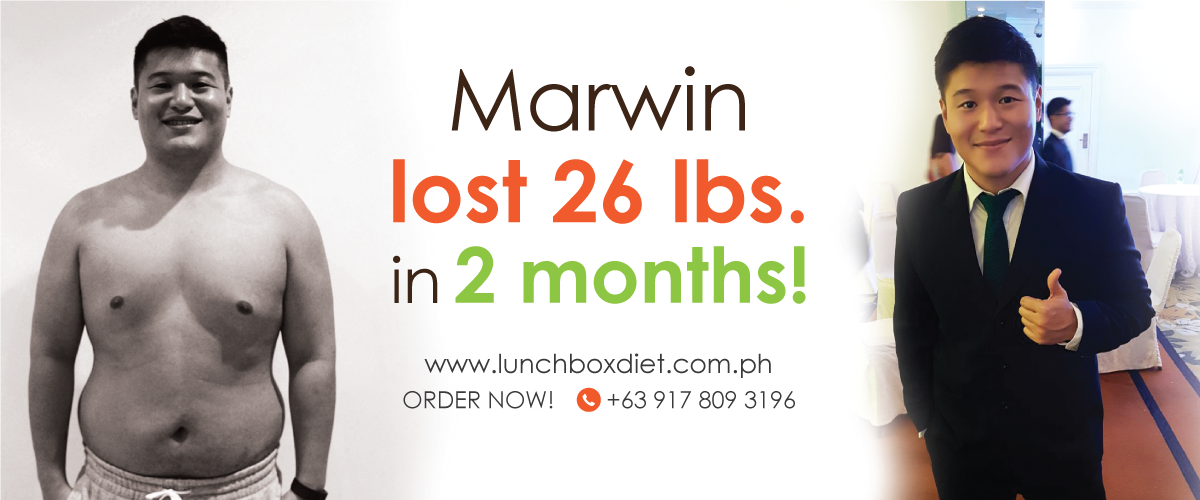 Habits play a big role in shaping us. And for Marwin Malaki, the habit of unhealthy eating
quickly caused him to gain weight—from a lean 175 pounds to a whopping 227 pounds—a steady gain of more than 50 pounds in 5 years.
"Sometimes when I get stressed or busy, I just go down to the convenient store, grab a shake or donut. Minsan hindi naman talaga ko gutom, gusto ko lang mag de-stress so kakain nalang ako," recalls Marwin.
He adds, "There was one time, I was going to a wedding but my clothes didn't fit me anymore. My pants, I couldn't close my pants. That's when I decided I needed to change."
Get to know Marwin's full story below and what he decided to do to change his bad eating habits.
When you can't close your pants anymore, you know you're overweight and have to do something about it.
That's one of the turning points for Sales Manager, Marwin Malaki when he decided to change his unhealthy eating habits and set out to lose 20 pounds in 2 months.
Watch his story below:
When it comes to losing weight, we don't just make it easy for you to eat the right amount of calories. We also make sure that you get delicious meals through out the day!
Here's Marwin to show you the tasty meals inside his LBD brown bag!
It's super easy to eat the right meal after an intense workout with Lunchbox Diet's delivery service!
We deliver healthy and tasty meals anywhere in the Metro & with our day-before-delivery option, you can have your meals anywhere with you. Just look at how Marwin easily enjoys his lunch at the gym!
We're catching up with Marwin today and checking what's he's having for his cheat day.
For his weight loss goal, Marwin eats LBD's 1500-calorie, low-carb meals on weekdays and has his cheat days over the weekend.
Lose 20 pounds in 2 months? Sounds crazy but as they say, if you're going to dream, might as well dream big! And for Marwin, losing 20 pounds was the first big step towards a healthier version of himself.
So wanna know his thoughts on reaching his goal? Watch the video now and find out!