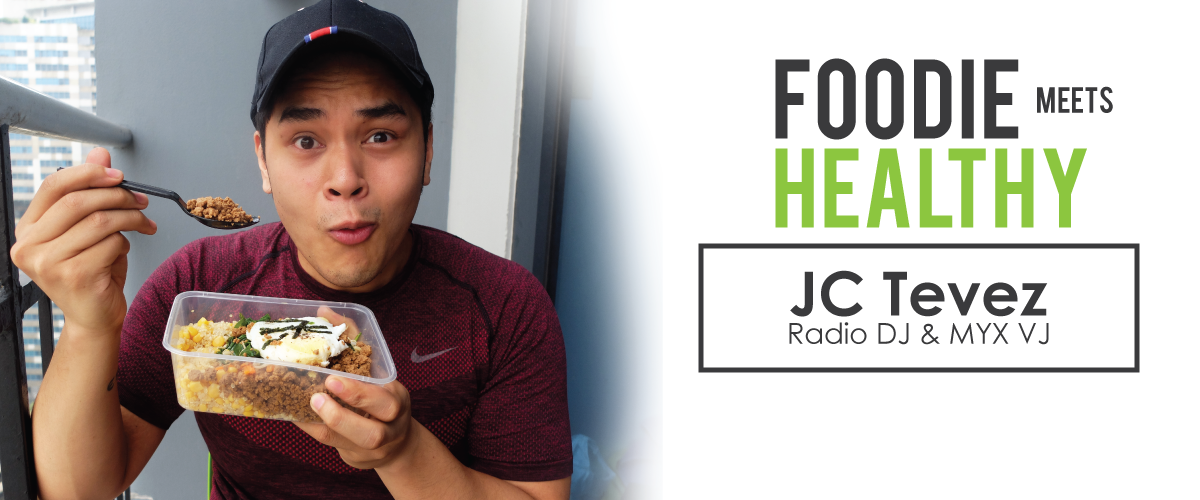 After emerging as one of the big winners in this year's MYX VJ Search, VJ JC Tevez' work schedule went over the top. With all the new shows and radio commitments he suddenly needed to juggle, it became easy to just grab whatever is fast and convenient to eat—that usually meant unhealthy and fattening food. Also, JC is a no holds barred foodie who loves to try every meal put in front of him, so you can imagine how hard it would be to change his eating habits.

But JC knew that in order to really give his best in his newfound career, he also had to keep himself fit and healthy. The choice to shift to healthier eating was easy once he put things into perspective, but how to actually do it with his hectic lifestyle and love for everything delicious was the great challenge.
Fortunately, JC called up our Lunchbox Diet team for support. Since he had no time to do groceries let alone cook healthy meals, we were more than happy to do all those things for him.

In the past two months, JC has made it easier to eat healthy with his 1500-calorie meal plan and Day-Before-Delivery option. Whether he is shooting on location or at the radio station, he can always grab healthy and delicious meals without worrying about what he's eating or about gaining weight.

Watch how JC eats now and know how he discovered that healthy can also be easy, fast, and convenient!
SOON